Skip to Content
Create a Shady Refuge with a Pergola in Miami, FL
The bright Miami sunshine is a beautiful thing. It creates a vacation vibe and lifts our spirits every day, but it can also be harsh and hot. Even those who love outdoors needing a break from the direct sunlight. A shaded refuge where they can enjoy the warmth without getting a sunburn. At B & G Awnings, we're experts at creating spaces that fit that description. We can install an aluminum pergola at you Miami, FL home or business to create some much-needed shade for your family or guests. All of our pergola projects are designed and constructed by our expert staff that has many years of experience and the proper knowledge to adhere to local building codes. Please reach out to us today to begin designing a pergola for your property.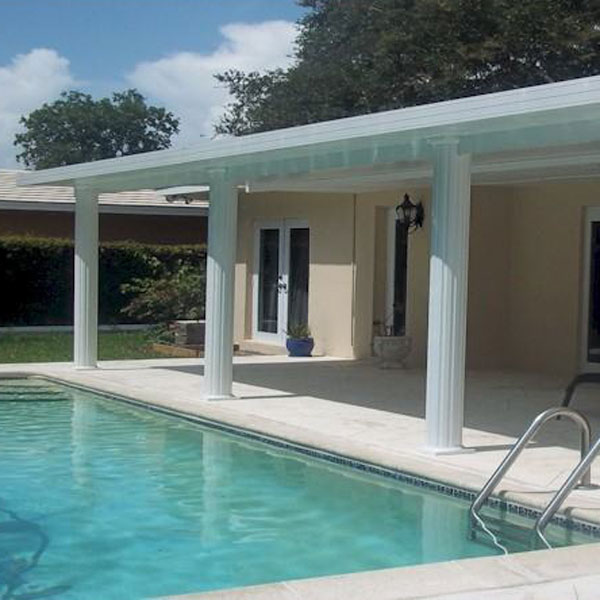 Upgrade Your Patio Space
Having an outdoor space to enjoy with your family is a must in sunny Florida. But patios with no cover or shade can end up being uncomfortably hot. Not only do you have no place to hide from the sun, the concrete or other patio material can also get incredibly hot, creating an unpleasant environment that feels more like sitting in a sauna than being outside. The simple addition of a pergola can completely transform your patio from an uncomfortable and unused space to a shaded oasis where you can relax with your family. You get all the benefits of being outdoors without the harsh exposure to harmful UV rays. Not to mention, you've now created a beautiful outdoor entertainment space for family gatherings and parties.
Build a Better Outdoor Dining Experience
If you own a business with outdoor space, you want your customers to be comfortable while they use it. Unfortunately, an uncovered patio is not going to create the best experience, especially if you own a restaurant, bar, or event space. You need a place where patrons will be comfortable throughout their stay, and that means offering a shaded area with cover from the sun. At B & G Awnings, we can help you build a better outdoor experience for your customers, by constructing a pergola to create a shady refuge while still allowing customers to get fresh air and the experience of al fresco dining.
Request a Free Estimate
No matter whether you are a home or business owner, our pergola team has the experience to create a beautiful outdoor space at your property. We start each project by designing a custom solution based on your needs and the space we have to work with. All projects are completed by our licensed and insured team, who adhere to all local building codes. Please contact us today to discuss your project or to request a free estimate.
Create Beautiful Outdoor Spaces