Skip to Content
Custom Railings in Miami, FL
Railings are a necessary element for any building with front entrance steps or stairs between floors. They fulfill a required safety feature by providing support for people going up or down the stairs. However, just because railings serve a practical purpose, doesn't mean they can't also be stylish and beautiful. At B & G Awnings, we offer a wide selection of railing option for both indoor and outdoor locations. Whether you want a basic metal railing or something more decorative, we have an option to meet your needs. Please reach out to our team today to request an estimate for this service.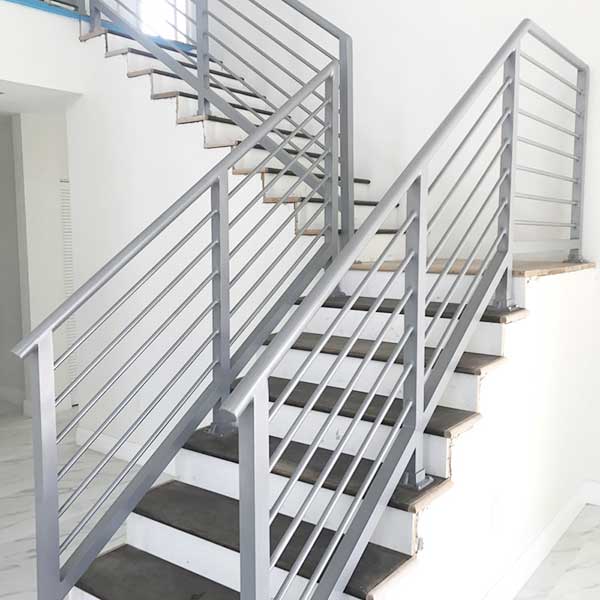 We Design and Manufacture Railings to Meet Your Needs
With more than ten years of experience, the team at B & G Awnings has the skills needed to create almost any type of railing for your home or business. We understand that no two projects of this sort are the same, which is why we create customized solutions to meet the unique needs of every client. We can custom-create structural commercial and residential railings. Our options range from minimalistic, basic stairway railings to ornate and decorative designs. We'll work with you to design and create a railing that suits your style and precisely fits the space for optimum support and adherence to all building codes.
Request an Estimate for Railing Installation
If you're looking to install a railing at your home or business B & G Awnings is the team you want to call. We provide numerous railing options, so you're sure to find a style and material choice you'll love. Not to mention, we have a team of experts who will provide installation of your railing to meet local guidelines. You can count on us to provide superior service throughout the entire process. Please contact us today to request an estimate for your new railing.
Create Beautiful Outdoor Spaces