Skip to Content
B & G Awnings Offers High-Quality Awnings & Installation
At B & G Awnings, we want our customers to know you don't have to sacrifice quality for affordability. We only use the best materials when crafting custom awnings, but we still ensure our prices remain reasonable, so everyone can afford the products they need. We are a family-owned and -operated business that has over ten years of experience. Our crew has the knowledge and expertise to craft and install superior awning products for your home or business. Reach out to us today to learn more about the services we provide or to request a free estimate for your residential or commercial awning.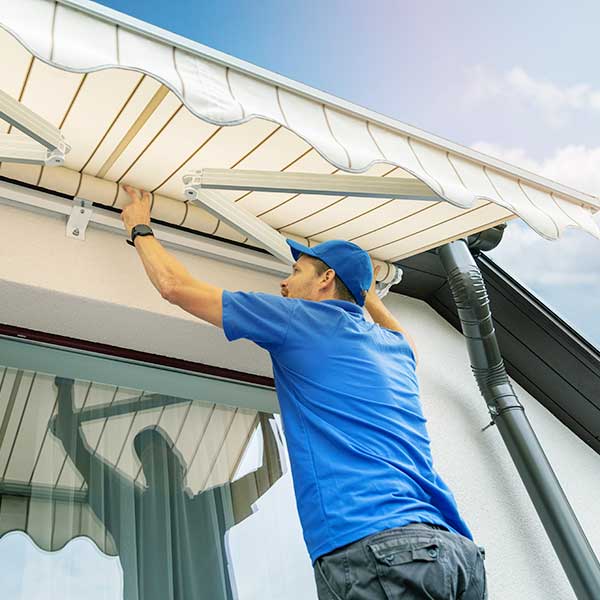 Residential Awnings That Are Both Beautiful & Functional
Create a shaded oasis in your backyard by adding a new residential awning. Because all of our awnings are built in-house by our talented team, you have the ability to customize it to match your home exterior and style. Do you want a solid color for a classic look or something more vibrant, like a bright pattern? Whatever you desire, our team can create it for you. We'll construct the awning to precisely fit your home and ensure we install it to the highest standards. Create a shady oasis in your backyard and start enjoying this new space with your family.
Attention-Grabbing Commercial Awnings
Whether you own a restaurant with a patio, a hotel with a pool, or a retail space, an awning can be an excellent addition for both practical and aesthetic purposes. All of our awnings are built and installed to Dade, Broward, and Palm Beach county codes and are able to withstand climate changes. You can count on us to deliver a durable and beautiful product that limits sun exposure on your property. With our help you can create comfortable and cool spaces for your customers to enjoy as well as prevent direct sunlight from heating the interior of your office or store. If you have any questions about our services, please contact our team today.
Create Beautiful Outdoor Spaces