Skip to Content
Create a Poolside Paradise with a Cabana in Miami, FL
There's no better way to beat the heat than a refreshing dip in a crystal-clear pool. But what about having a place to get out of the sun after your swim? That's just as important for relaxation. At B & G Awnings, we're here to help you create a beautiful poolside paradise with the addition of a cabana at your Miami, FL property. Whether you have a pool at your home or manage a hotel or apartment complex with an expansive pool and deck, our team is here to create a cabana for your family or guests to enjoy. They provide excellent shelter from the sun while also adding some style to your patio. Let our team help you plan the design, choose the fabrics, and install this new addition on your property. Contact us today for an estimate.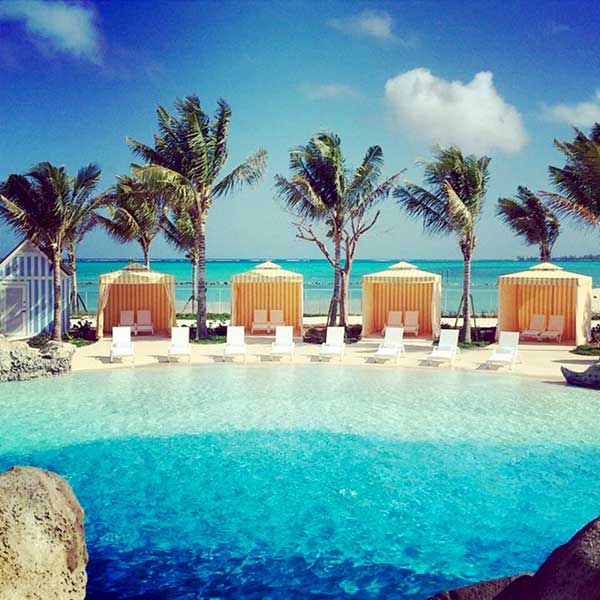 Why You Need a Pool Cabana
While many people enjoy their time soaking up the Miami sunshine, getting a tan and some much-needed vitamin D, you can't spend all day under the harsh rays. Eventually, you need a break to avoid sunburn and other negative effects. A pool cabana is a perfect way to find some solace after you've spent a few hours in the pool or sunbathing on the pool deck. Our team can help you design and install a cabana to meet your unique needs. A pool cabana is an excellent addition to your property for all of the following reasons:
Luxurious style: Adding a cabana immediately gives your pool the feel of a luxurious resort. You'll be transported to a stunning tropical location, each time you step outside.
Shelter from the sun: A cabana offers the perfect place to get away from the harsh sunlight and enjoy the comfort of shade, while still taking in the beautiful scenery and fresh air.
Privacy: Cabanas feature curtains that can be gathered to each corner to let in the fresh Miami air or pulled closed to provide privacy from neighbors.
Numerous Fabrics and Prints to Choose From
The best part about our cabanas is that you have the freedom to totally customize their style. We have numerous fabrics, both solid and prints, to choose from, so you can create something truly unique for your hotel pool or backyard oasis. Plus, we ensure we only use the finest materials in the construction of our cabanas. Please contact the team at B & G Awnings for additional information on designing your cabana or to request an estimate.
Create Beautiful Outdoor Spaces