Skip to Content
Add Some Style to Your Patio with Outdoor Curtains
Patios, decks, and other outdoor spaces are the perfect place to relax and enjoy time with friends and family. The team at B & G Awnings is here to help you upgrade these spaces with our many outdoor accessories, including outdoor curtains. At our Miami, FL location, we have a wide selection of fabrics, colors, and patterns to choose from so you can customize your curtains to match your style and aesthetic. Not only does the addition of curtains add a beautiful design element, but they also help to minimize harsh sunlight and can even help protect your patio and furniture. Please reach out to us today to learn more about our selection of stylish and durable outdoor curtains.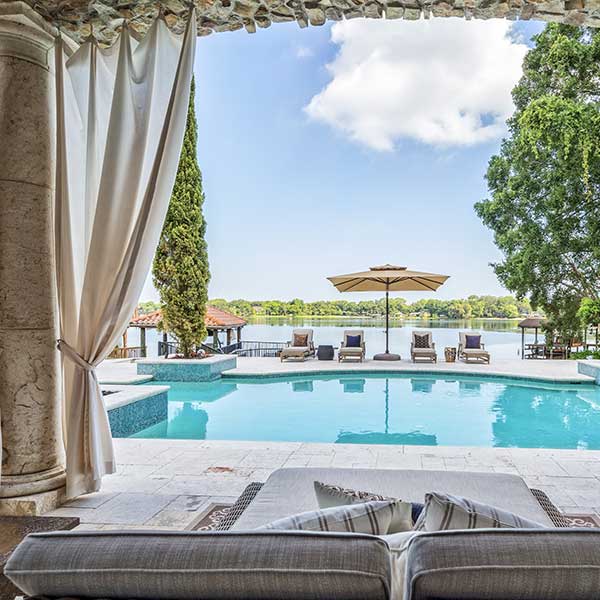 Advantages of Outdoor Curtains
In Miami, FL, we're lucky enough to spend the majority of our days outside because of the warm and sunny weather. For this reason, it only makes sense to invest in your outdoor space and make it exactly what you want. With our help, you can create a backyard paradise to entertain friends and enjoy time with family. Outdoor curtains are a great way to bring some style to your backyard. They also provide practical advantages by:
Reducing sun exposure: Outdoor curtains help to cut down on the sun that reaches your patio, so you can stay safe from UV rays and the limit the possibility of sunburns.
Filtering light: Direct sunlight can be harsh, leaving you squinting and sweating. Outdoor curtains help to filter light, creating a more pleasant environment.
Preserving furniture: Keeping direct sunlight off your patio furniture helps to protect your furniture from unnecessary damage.
Learn More about Our Outdoor Curtain Options
Are you interested in taking your patio space to the next level? Whether you want to upgrade the patio at your home or you are looking to bring a luxury feel to your hotel pool, outdoor curtains can add the style you want. All of our outdoor curtains use high-quality fabrics and hardware that are built to withstand the elements. Please reach out to us today to learn more about the colors, patterns, and fabric choices we have available.
Create Beautiful Outdoor Spaces