Skip to Content
Get Versatility with Retractable Awnings in Miami, FL
Awnings are a great addition to any backyard, providing a shaded place to relax. But sometimes, you want the full Florida sun shining down on you. Maybe you want to get a tan, or perhaps you have potted plants that need sun to grow. With a retractable awning at your Miami, FL home, you can get the best of both worlds. Put the awning out when you're craving some shade or retract it back when you're looking for some sun. Whatever you want, you get with a retractable awning. B & G Awnings can install one at your home or business, so you never have to choose between shade and sun again. Reach out to our team today to learn more about our retractable awning options.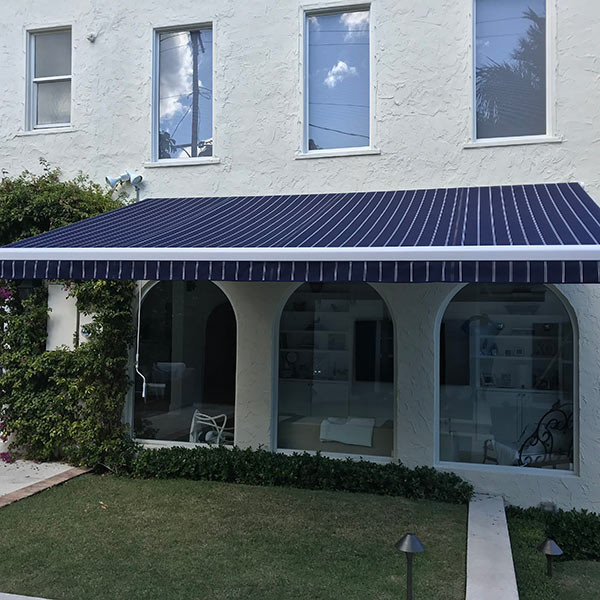 Superior Materials and Installation Services
At B & G Awnings, we take awnings seriously. We're committed to providing our customers with the very best choices. When choosing fabric for your retractable awning, you'll have the option of many colors, patterns, and textures, so you can find the one that matches your home perfectly. Not to mention, we'll provide expert installation of the awning once you make your decision. You can count on us to ensure the awning is properly installed to all local codes and that the retraction process works flawlessly. The last thing you want is a retractable awning that doesn't work, and our team will make sure that doesn't happen. Trust us to install an awning at your home or business.
Contact Us for an Estimate
If you're interested in learning more about installing a retractable awning at your residential or commercial property, now is the time to reach out to B & G Awnings. We will discuss all the options available to you and help determine which is best for your property. Our team has more than ten years of experience completing awning installations in the Miami, FL area, so you can count on us to get the job done right. Contact us today to discuss your options or request a quote.
Create Beautiful Outdoor Spaces