Skip to Content
We Install Commercial Awnings in Miami, FL
As a business owner, you want the exterior of your building to look clean, sharp, and inviting. Doing so makes a good first impression on visitors, potential customers, and passersby, which could draw in more customers and generate more business for you. At B & G Awnings, we are here to help your business stand out with a quality-built, custom awning for the entrance of your building. We have more than ten years of experience designing, fabricating, and installing commercial awnings for Miami, FL businesses. Our team can help you choose the appropriate style, fabrics, and materials to match the aesthetics of your building. Please reach out to us today if you have any questions or to request an estimate.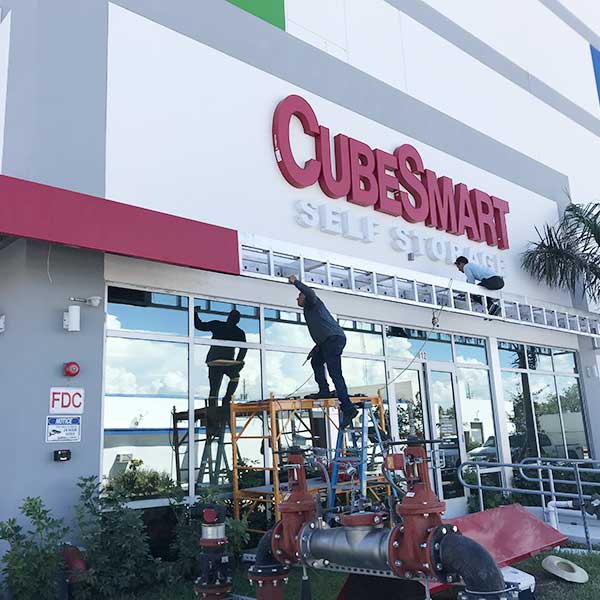 How an Awning Can Improve Your Business
We know businesses often run on tight margins, which means you have to budget your money appropriately. Adding an awning to the exterior of your business may seem like an unnecessary expense, but the truth is this is an investment in your business. There are noticeable benefits provided by the addition of a commercial awning, and could help your business in all of the following ways:
Attract attention: A colorful and eye-catching awning will make your business stand out from the rest, grabbing the attention of those passing by and drawing them in. Even if they don't use your services immediately, you're more likely to make an impression that they'll remember causing them to return later.
Improve curb appeal: Curb appeal is one of the most important aspects of your business. No one wants to enter a location that looks tired or run down on the outside. A professionally constructed awning shows you take pride in your business and its appearance, which makes a good first impression.
Reduce heat: The Miami sun can be brutal, and if you have large windows at the front of your building, it can greatly affect the interior temperature of your business. An awning will provide much-needed shade that will reduce the heat inside your building and lower energy usage.
Contact Us for Commercial Awning Installation
At B & G Awnings, we're here to help your business look its best. Improve the curb appeal of your building with the addition of a beautiful awning. Our team will help you choose the right style to meet your needs. Contact us today to learn more about our commercial awning options or to request an estimate.
Create Beautiful Outdoor Spaces